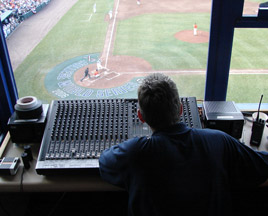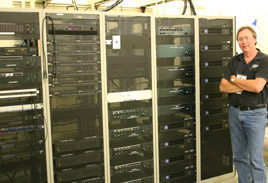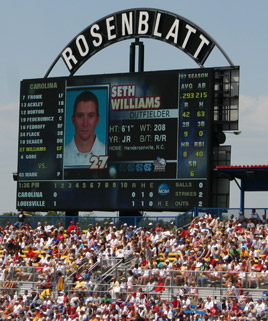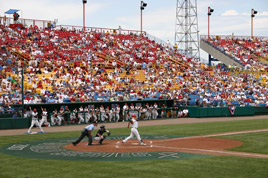 NCAA Men's College World Series
The first time the College World Series of men's baseball was played in Omaha it was 1950 and those first games saw nearly 18,000 people. Omaha and the College World Series have grown to become the major focus sports event of the city every summer.
As one might imagine, coordinating and supplying quality audio to a large stadium and satisfying the attendees as well as a worldwide broadcast audience requires a dedication to excellence and a significant attention to every detail. For several years, Midwest Sound & Lighting has had the opportunity to provide production and support services to the host stadium and the CWS events. From providing new components to allow sound reinforcement throughout the stadium, to optimizing the sound quality for the patrons, Midwest has been there and exceeded the expectation. As one patron said "the sound was never this good before" Midwest was involved. From balancing audio for video playback sources to insuring national broadcasters (such as ESPN) obtained the best possible sound feeds, we have taken pride in making sure the details were taken care of as long as we were there.
It has been the pleasure of the City of Omaha to host the CWS for more than 60 years. A lot of hard work, dedication and commitment have built the College World Series from its humble beginnings to the enjoyable event it is today. It has also enjoyed audio quality for the events that has been second to none. Midwest Sound & Lighting has appreciated the opportunity to partner with the CWS and looks forward to working with them at any future event.