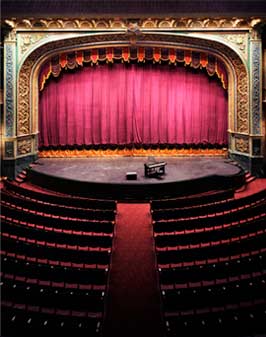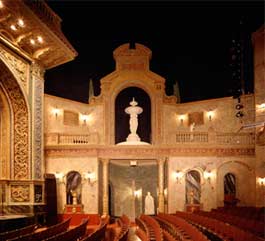 The Rose Theater
2001 Farnam Street, Omaha, NE 68102
www.rosetheater.org
This installation includes a complete performing arts sound system with facility wide monitoring and for both audio and video. In this particular case study, Midwest Sound & Lighting worked as a partner with The Rose to provide a solution to one of the theaters biggest complaints. For many years, the theater experienced poor reviews with regard to performance audio. The stunning improvements made turned this around. Sound in the theater has become the subject of many compliments.
The Designed Systems Group of Midwest Sound & Lighting worked with The Rose and Diversified Design Group (Lincoln, NE) to provide the completed systems. Diversified Design Group also developed a plan to improve acoustical conditions within the performing space.
The installed sound is a combination of Left, Center and Right arrays created using custom manufactured loudspeaker systems based on the JBL Application Engineered Series of products. JBL loudspeakers are also included in the balcony and for front seat fill. A special feature of the front seat fill system includes separate loudspeakers for proscenium and thrust stage configurations. The thrust stage configuration uses loudspeakers integrated into the thrust segment lift. This involved engineering a way to deal with the moving stage element. To the audience, all of this works in a seamless way with components hidden from public view. Crown amplifiers power the entire system and a Symnet digital signal processing system provides control, mixing, matrixing and signal distribution for the theater sound system. Wall mounted remote controls allow the system to operate without a console or operator. However, most major productions require a sound console and a 48 channel Yamaha digital sound console was provided for that task.
The Designed Systems Group also installed a backstage monitoring system with loudspeakers in all of the dressing and utility areas. This includes video monitoring of the production from a camera at front of house. A new multi-channel Telex production intercom system allows technical staff to communicate reliably during events.
Lectrosonics Venue series wireless microphone systems complete the package and provide flexibility to allow the sound engineer to adjust to a changing RF landscape.
As a side note, Midwest installation crews kept the older sound system functional during a very difficult production schedule which occurred simultaneously with the installation.
It is our pleasure to continue to provide long-term service and support of these systems for the Rose Theater.