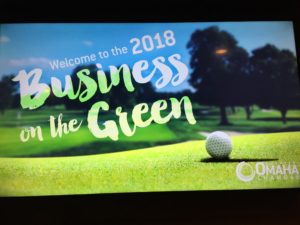 Business on the Green 2018
As the sun came up at Tiburon Golf Course on a beautiful Friday, June 15, the Greater Omaha Chamber's summer highlight event was getting under way. Larry Gomez, the Chamber's retired and revered emcee, returned to welcome golfers and direct them to registration, refreshments, Mega-Putt, and provide information, sponsor credits, and light-hearted encouragement as music filled the morning air.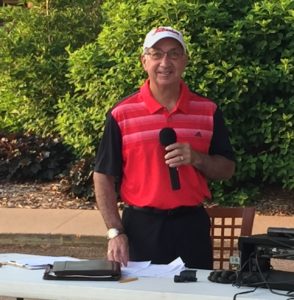 The first flight took off at 7 am, after greetings and thanks from Chamber President and CEO David G. Brown, Great Western Bank's Harlan Falk, and some brief instructions from the terrific Tiburon staff. It was all smiles as the carts made their way out to each of the 3 courses to the strains of "How Long", by Ace.
The first flight had the welcome advantage of cooler temperatures, as the day really warmed up as it went along.  The food court was very popular, as usual, as were cold beverages. Music played throughout the morning, with everyone in a festive, fun mood.
After the 2nd flight had assembled, been greeted, and sent on their way to the greens, I took my time in the building heat, striking the (4) JBL AWC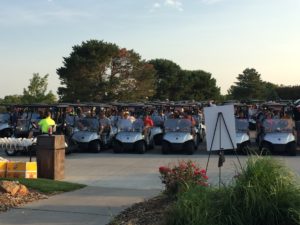 all-weather speakers, (2) Crown amplifiers, a pair of Shure wireless microphones and an Allen & Heath ZED mixer. It was getting HOT, so I alternated wrapping cables and loading speakers with retreating to the air-conditioned lounge repeatedly. All good.
Midwest Sound & Lighting is proud to provide crystal-clear, feedback-free audio reinforcement as the sound & music sponsor of the Greater Omaha Chamber's Business on the Green. We look forward to seeing everyone again next June for the 2019 BOTG.
Peace; stay cool,
JR/MSL